Top 10 tech & IT trends predicted by Forrester in 2023
Are you aware of the top 10 predictions for 2023?​
We are already a few weeks into 2023, and the end of January is approaching. Before you know it, the year is over, and you have yet to spend time adapting or preparing for upcoming trends that will also influence your company. Last year, I attended the Forrester event and the session regarding the top 10 predictions for 2023. Now I share the list and my thoughts to prepare you better for 2023. 
3 minutes read, by Harmjan Oonk   
Top 10 predictions for tech executives in the APAC region for 2023 (by Forrester)
80% of companies will shift innovation efforts from creativity to resilience
One in three tech executives will tackle talent challenges with alternative partners
80% of post-pandemic omnichannel programs will fail to deliver customer and business value.
Process intelligence will revive 20% of failing robotic process automation (RPA) programs in the Asia Pacific
TuringBots (AI tooling) will write 10% of worldwide code and tests
40% of firms will take a cloud-native-first strategy
An impending metaverse winter will cool overheated expectations
The adoption of local Asia pacific digital industrial platforms will increase by 30%
A C-Level executive will be fired for his firm's use of employee monitoring
At least 50 firms in the Asia Pacific will be penalized for ESG-related performative actions.
Are you already aware of these trends, and do you have something planned for 2023 to address these areas? For me, it was great to see that CAPE is already helping our clients with 60% of these predictions. This shows that we can help our clients to prepare for the future.
Prediction 1: Automate your IT landscape with CI/CD to increase resilience
Back in the day, IT was supporting the business. However, IT has not only been supportive for the last couple of years: it has become critical! The company can only do something if IT systems are running.   
Applying a CI/CD practice can help your company work towards a 100% uptime of your mission-critical software. CI/CD stands for continuous integration and continuous delivery. In short, you want to deliver new code continuously without any problems. With this practice, you can improve the resilience of your IT landscape.   
As CAPE, we have developed our own CI/CD practice and help our customers to get a good understanding of developing but also maintaining these systems. Think about performance testing, functional testing, integration testing, monitoring and automated deploying.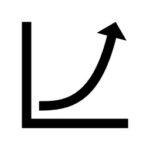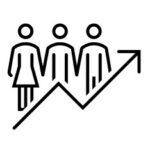 Prediction 2: Attract talent with new partners / technologies
Most companies are becoming tech companies; therefore, IT employees are becoming essential. Every company is competing for tech talent, and finding the right employees is hard work. According to McKinsey & Company (1997) and Ed M. (2001), the war for talent has been going on for a longer time. But this has become a real challenge for IT for the last few years.  
Have you ever considered using low-code for creating software? Low-code enables people to develop software without an IT background.   We have worked with low-code since 2007 (Mendix) and created more than 300 applications. Low-code has already proven itself and is worth considering if you have difficulty finding the right employees for your IT department. Low-code is not just for simple apps – we have built many mission-critical apps for customers in the supply chain & logistics industries. There are many other examples of mission critical solutions built with low-code in virtually all industries.
Over the years, we helped multiple clients to set up their centre of excellence (CoE) for low-code. With our academy, we can guide our customers' employees to become fully certified and use the technology the right way.
Prediction 3: 80% of the omnichannel programs will fail instead of succeeding in delivering business value
What is important to remember is that omnichannel programs or digital transformation projects are not only about technology. You're working with people; people must adjust their methods to use these new technologies.  
Secondly, it is essential to remember why you're executing your IT project/program. Some projects take years to complete. Over these years, it's easy to forget why you're even running a project.   
Evaluate why you're executing your projects and ask: Is it still worth completing this project and is it delivering business value?  Are you, as an IT department, agile enough to change during the execution of a project?   
We developed our approach to successfully manage our projects based on more than 20 years of experience. Delivering IT projects in an always-changing world is not easy, but having years of experience and knowledge of how to accomplish them can help you achieve your goals.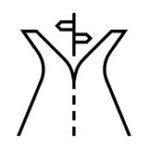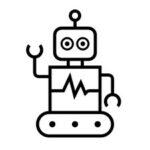 Prediction 5: AI will be responsible for 10% of the worldwide code
This is not a prediction. It's already happening for many years!  
One of the technologies we use to deliver software is the low-code platform called Mendix. The Mendix platform has been using AI for several years to assist developers. With these features, developers can focus more on the business to deliver value instead of writing code (prediction 3). 
Prediction 6: Use a platform that enables you to go cloud-native first
Moving the existing code stack to the cloud is hard for some companies. For some companies, it can even become a new script for a new 'mission impossible movie'.  
As an executive, you must ensure your future programs/projects match your IT strategy (e.g., infrastructure). Working with proven technologies can help you make this strategy a reality.   
We work with technologies that enable you to use it on any environment (on-premises, private cloud or public cloud), and you can even scale it vertically or horizontally. We can even help you replace your legacy system so that you don't have to think about your mission-impossible movie script but can focus on exciting new projects.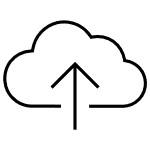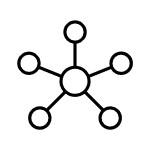 Prediction 8: Digital industrial solution platforms will increase by 30%
A key objective for every IT leader is to make your organisation more efficient, less dependent on specific persons and shorten the lead times. A digital platform can help you to achieve this. It allows multiple user groups to work together, e.g., suppliers, partners, clients and employees. Such a platform can also integrate with other systems in your environment.
Want to read the latest Forrester article?
On the website of Forrester, you can download the updated report for free with their 10 latest predictions for 2023 by clicking this link to their website. They are slightly adjusted, but 8 of them correspond. 
Do you need assistance with preparing your business for the future? We're happy to help and ensure you're ready for the future. Feel free to contact our Australian teamlead Harmjan.  
Off-the-shelf vs custom software: Advantages & Disadvantages In this article you will learn about the real difference between custom made- and off-the-shelf software looked upon
Read More »