CAPE opens a new office in Sydney, Australia, to expand in the APAC region.
In the Netherlands, CAPE is a business and IT consulting firm helping clients with their digital transformation initiatives. CAPE focuses on three main pillars in their approach, People, Method and Technology (Mendix and eMagiz). CAPE has 80+ consultants who are currently working for multiple clients in different industries like transport & logistics, supply chain, agrifood, insurance and smart construction sectors.

Why Australia?
Pascal: "Actually, it all came together. We were already talking with Mendix that they were expanding in the APAC region and teams in Australia. Since the acquisition by Siemens their presence in the APAC region has been growing fast. There are already more than 20 companies successfully using Mendix in the ANZ. We worked together on a couple of interesting opportunities for both the technologies we are working with: Mendix & eMagiz. Secondly, Australia is known for their skilled labour force and great position in the APAC region. Lastly, Harmjan, our colleague, decided to move with his girlfriend to Australia. These factors made us decide to open an office in Australia." 
What do you have to offer?
Harmjan: "We have 20+ years of experience successfully guiding our clients to deliver digital transformation. We are not only capable of implementing technologies required for the transformation, but our consultants can also assist the people within your organisation to adopt change and new digital ways of working. For example, new methods are required to work more Agile or set up a CI/CD practice. That is also why we do not call ourselves developers but consultants." 
"Australia is known for their skilled labour force and great position in the APAC region."
Set up projects from scratch and help you define your IT solutions by our experienced enterprise architects.
Realise IT solutions by our consultants with Mendix and eMagiz in DevOps structures. Or work together with your team. Depending on your needs, we can set up CI/CD practices to automate your deployments.
With our academy, we can teach and guide your employees to do it themselves. We are also a certified partner to certify your employees.
Maintain the applications or platforms through our 24/7 support service.
Harmjan: "Currently, we are talking with multiple potential clients who need help with their digital transformation. Mendix is looking for experienced system integrators with experience successfully implementing Mendix for clients. CAPE has already been a partner of Mendix since 2007. Since then, we have successfully delivered more than 100 projects for our clients. 
This year we're finalizing the last bits to be fully operational by the start of next year. We have an office, legal entity, and bank account and can start helping clients.  
We look forward to working with the first clients at the start of next year and plan to bring an experienced consultant from the Netherlands to Australia to help kick off projects. Secondly, during the next couple of months, we are also starting the hiring process in Australia. With the experience from the Netherlands and knowledge from local Australian resources, we are sure we can help Australian companies accomplish their digital strategies." 
I like helping our clients to achieve their goals. It is about business value for the client and making a real impact. Digital transformation is not only about technology. It is the People and  new ways of working that drive it. You must invest time in explaining what is required—listening to people and working together. In the end, you must do it together. Therefore, you need to build teams and work well together. I love to build teams and help people achieve their goals. I especially love it when you see a twinkle in the client's eyes that they understand, and the first outcome is positive.
"I especially love it when you see a twinkle in the client's eyes that they understand, and the first outcome is positive." 
I have been with CAPE group for five years. During these five years, I worked for multiple clients as a consultant in various sectors like transport & logistics, supply chain, and construction. Besides being a consultant, I work as a team lead. As a team lead, you are responsible for the outcome of projects within your team. Therefore, you work closely with the lead consultant & client on the projects. Secondly, you are the line manager of the team.  
I moved with my girlfriend to Sydney in late August. I like to cycle on my road bike and mountain bike in my free time. I love having an enjoyable time with tasty food, drinks, and good company. My girlfriend and I love to explore new areas, countries, and cultures. Plenty to explore in Australia!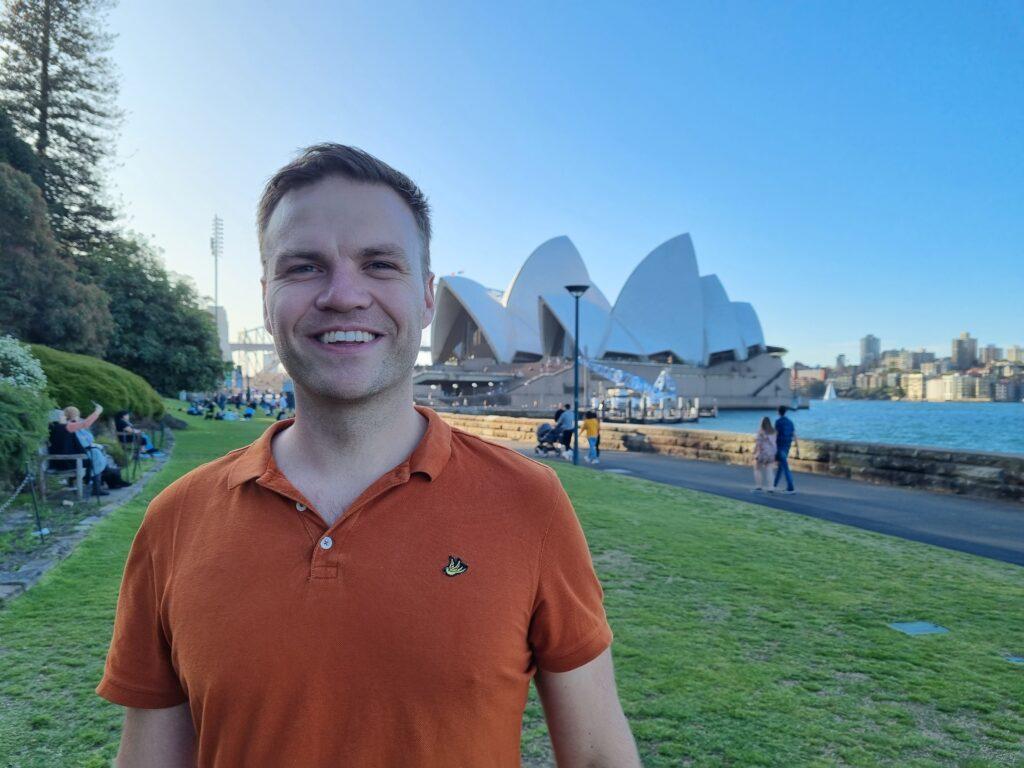 Curious about how CAPE can help you?
If you have any questions regarding your digital transformation, do you want to become part of the Australian team, or can we help each other? Feel free to contact the Australian teamlead Harmjan Oonk.
Off-the-shelf vs custom software: Advantages & Disadvantages In this article you will learn about the real difference between custom made- and off-the-shelf software looked upon
Read More »